Ultrasone HFI-680 Closed-back Studio Quality Headphones
Ultrasone HFI-680 Closed-back Studio Quality Headphones
Your Price:
$189.95
(You save

$43.04

)
Shipping:
Calculated at checkout
---
---
Product Description
Ultrasone HFI-680
Closed-Back Stereo Headphones
Product Details:
The HFI-680 enclosed headphones from Ultrasone provide crystal clear audio with a wide frequency in a compact and comfortable package. Ideal for monitoring vocals, tracking, mixing, and for portable or home entertainment devices, the HFI-680 can bring out the detail in your favorite tunes thanks to gold-plated 40mm drivers.

The headphones feature S-Logic Plus, an advancement to Ultrasone's S-Logic Natural Surround Sound technology that provides the same realistic, spacial audio soundstage in a more streamlined earcup. This technology also creates a reduction of sound pressure levels, giving you the same perceived loudness at lower volumes, which may help to reduce the risk of hearing damage.

In addition to being able to listen at safer volume levels, the HFI-680 offers reduced electromagnetic emissions. The ULE technology uses an MU metal bufferboard to reduce radiation by up to 98% compared to standard headphones. For users who spend a lot of time wearing headphones, this is a fantastic feature.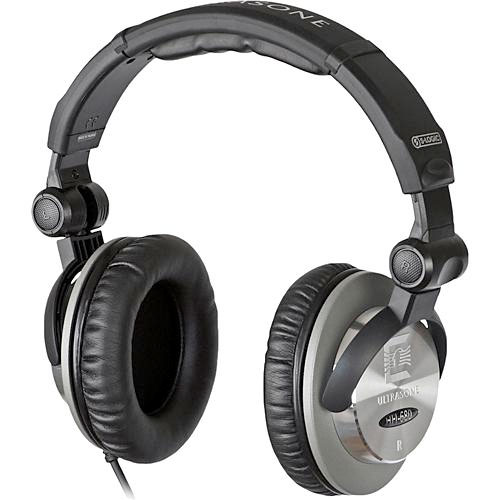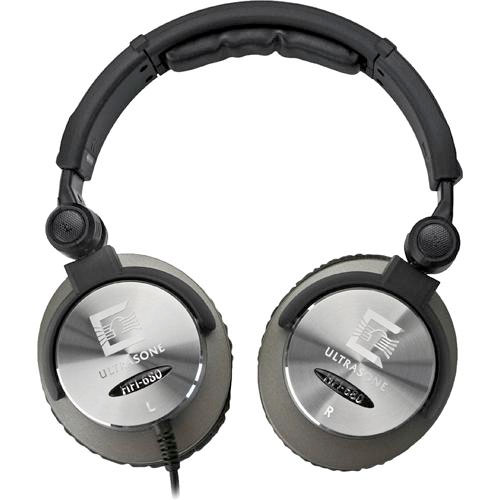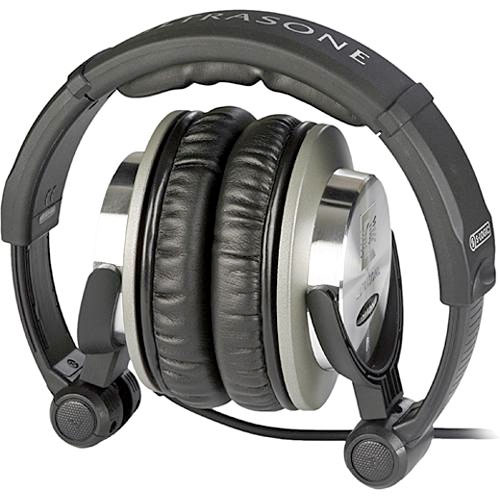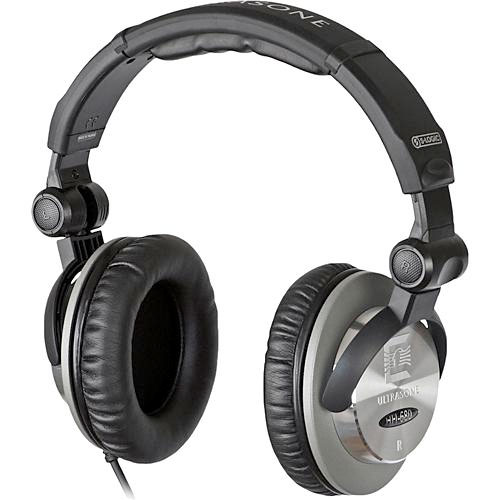 Features:
The headphones conveniently fold up for storage in the included bag. The adjustable headband and cushioned earcups provide long-lasting comfort
The gold-plated 40mm drivers provide clear sound with a wide frequency response, ideal for monitoring vocals, tracking, mixing, and for portable or home entertainment devices
S-Logic Plus is an advancement of the S-Logic Natural Surround Sound technology, and provides the same realistic, three-dimensional soundscape in a slimmer earcup
The S-Logic technology produces the same perceived loudness at reduced sound pressure levels, allowing you to set the volume on your music player at a lower level, possibly reducing the risk of hearing damage
The ultra-low emission (ULE) technology uses an MU metal bufferboard to reduce electromagnetic emissions by up to 98% compared to standard headphones
The gold-plated 3.5mm stereo plug and 1/4" adapter allow you to use the headphones with virtually any audio source
Find Similar Products by Category
---
Customers Who Viewed This Product Also Viewed